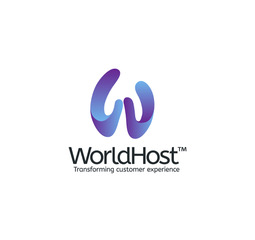 Worldhost Programmes
The customer experience is paramount to business success and sustainability irrespective of sector.  The Covid-19 pandemic has had a significant impact on the consumer experience with many having to adapt how, when and where they shop.  However, people are still shopping and service, even online, is a major factor in retaining the loyal consumer and attracting new clients.  Sectors have had to adapt with major development and transformation programmes in order to either get their products/services to the consumer or sustain their supply chains, when faced by increased demand, non-contact constraints and a change in service delivery with omnichannel supply.  Many suppliers have had to undertake short-notice recruitment campaigns, or reorganise their call-centre teams, to meet this demand.  In this increasingly digital world, the consumer has much more immediate power when evaluating the level of service and criticism can derail online business as quickly as the high street outlet.  A single complaint can cost your business thousands of pounds using WORLDHOSTTM, the accredited programme used to train all staff working at at London Olympics 2012 and Event Ambassadors for The OpenTM Golf Championship.
WORLDHOSTTM is a globally recognised, accredited, programme providing your people with a critical edge when providing your clients with impressive customer service that attracts and retains their custom.  Using certified programmes, and workshops tailored to your business, we have trained thousands of people for events including The OpenTM at Royal Portrush, NI Year of Food & Drink, and clients including Belfast Harbour Cruise Terminal, TourismNI, James St & Co.
We offer the following certified, globally recognised, training programmes that can be tailored to your organisation or a major event:
Principles of Customer Service (Webinar & Face2Face);
WORLDHOST2020 (addresses cultural, environmental and hygiene awareness post Covid-19)
Ambassador (can be tailored for Events, Organisations or Destinations)
Supervisory Skills (for Line Managers & Team Leaders)
Inclusive Service (addresses needs of different cultures and/or disabled visitors)
Management 1st (can be delivered with a Presentation Skills Workshop)
We can also provide tailored customer service, sales, digital business skills for your organisation.
Get in touch to span the gap between your people and your customers – online  or face2face – and prevent those costly complaints.